When it comes to plant, we have a two track mind!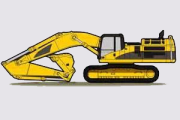 Tip Top Tracks The Bunglalow Pictillum Kemnay Inverurie Aberdeenshire AB51 5PE
T : 01467 643562 M : 07808161211 E-mail: michael.low70@btinternet.com

Located in Kemnay, Aberdeenshire, Tip Top Tracks offer a first class service throughout Aberdeenshire and if required further afield.
We offer a range of services that cover most makes and models of plant undercarriage.
Operating 7 days a week we have a reputation for providing a fast and efficient service to an extensive client base.
Should you have any servicing requirements please do not hesitate to contact us.